Sweetland Amphitheatre is officially open for the 2021 concert season!
Our first show with Travis Tritt and Pryor & Lee on Friday night was SOLD OUT!
Thanks to everyone who came out and made it such a fantastic night!

Our next concert is Saturday night, JULY 24 with the legendary
EMMYLOU HARRIS
and
GARRETT LEE

We have also added 2 more amazing shows to our 2021 season
BOYZ II MEN – SUN, SEPT 19
KIP MOORE – FRI, OCT 8

Tickets go on sale
THIS FRIDAY, JULY 23 at 10 am

Presented By

BOYZ II MEN
SUNDAY, SEPTEMBER 19
7:30 pm; Gates open at 6:00 pm

TICKETS GO ON SALE FRIDAY, JULY 23 at 10 am
Click HEREto purchase tickets!Boyz II Men remains one of the most truly iconic R&B groups in music history. They redefined popular R&B music with timeless hits and created some of the most celebrated classic songs of the past two decades including "End of the Road," "I'll Make Love to You," "One Sweet Day," "Motownphilly." Throughout their 25-year career, Boyz II Men have won 4 Grammy Awards, 9 American Music Awards, 9 Soul Train Awards, 3 Billboard Awards, a star on the Hollywood Walk of Fame, and more.The trio holds the distinction of being the best-selling R&B group of all time, with an astounding 64 million albums sold.For the past two decades, Boyz II Men have given fans a rich catalog of hits filled with smooth harmonies and enduring themes their signature soulful multi-octave sound, and incredible vocals. Ask any successful pop or R&B superstar which artists have inspired them- chances are Boyz II Men will be at the top. From Justin Timberlake and Usher to Justin Bieber and Beyonce, the most successful stars in the industry look to Boyz II Men as their idols.TICKET PRICES
Pit – $89.50
Terrace Box – $79.50
Premium Reserved – $69.50
Reserved – $69.50
Lawn – $37.50
KIP MOORE
FRIDAY, OCTOBER 8
7:30 pm; Gates open at 6:00 pm

TICKETS GO ON SALE FRIDAY, JULY 23 at 10am
Click HERE to purchase tickets!Kip Moore splashed into the mainstream with the double-Platinum "Somethin' 'Bout a Truck" in 2012, then followed up with three more bestselling #1s ("Hey Pretty Girl," "Beer Money," and "More Girls Like You"), a trio of ambitious, critically acclaimed albums and two gritty EPs. He tours the world headlining his own shows, earning acclaim, and a fierce following as an all-in performer in each setting. The Georgia native has won 3 American Country Awards, 1 CMT Award, and was the 2014 Country Music Association New Artist of the Year Award winner.

TICKET PRICESPit – $62.00
Terrace Box – $62.00
Premium Reserved – $52.00
Reserved – $42.00
Lawn – $32.00
EMMYLOU HARRIS
SATURDAY, JULY 24
8:00 pm; Gates open at 6:30 pm

TICKETS ARE ON SALE NOW!
Click HERE to purchase tickets!

A 14-time Grammy winner and Billboard Century Award recipient, Emmylou Harris' contribution as a singer and songwriter spans 40 years. She has recorded more than 25 albums and has lent her talents to countless fellow artists' recordings. In recognition of her remarkable career, Harris was inducted into the Country Music Hall of Fame in 2008 and earned a Grammy Lifetime Achievement award in 2018.

Known for her eloquently straightforward songwriting and her incomparably expressive singing, Harris shook up country radio in the 1970s, and established herself as the premiere songwriter of a generation selling more than 15 million records and garnering 14 Grammy Awards, three CMA Awards, and four Americana Awards.

As one of the most admired and influential women in music she has recorded with such diverse artists as Linda Ronstadt, Daniel Lanois, Bob Dylan, Mark Knopfler, Neil Young, Gram Parsons, Willie Nelson, Dolly Parton, Roy Orbison, Ryan Adams, Beck, Elvis Costello, Johnny Cash, Lucinda Williams, Lyle Lovett and Rodney Crowell.

TICKET PRICES
Pit – $79.50
Terrace Box – $69.50
Premium Reserved – $69.50
Reserved – $64.50
Lawn – $32.50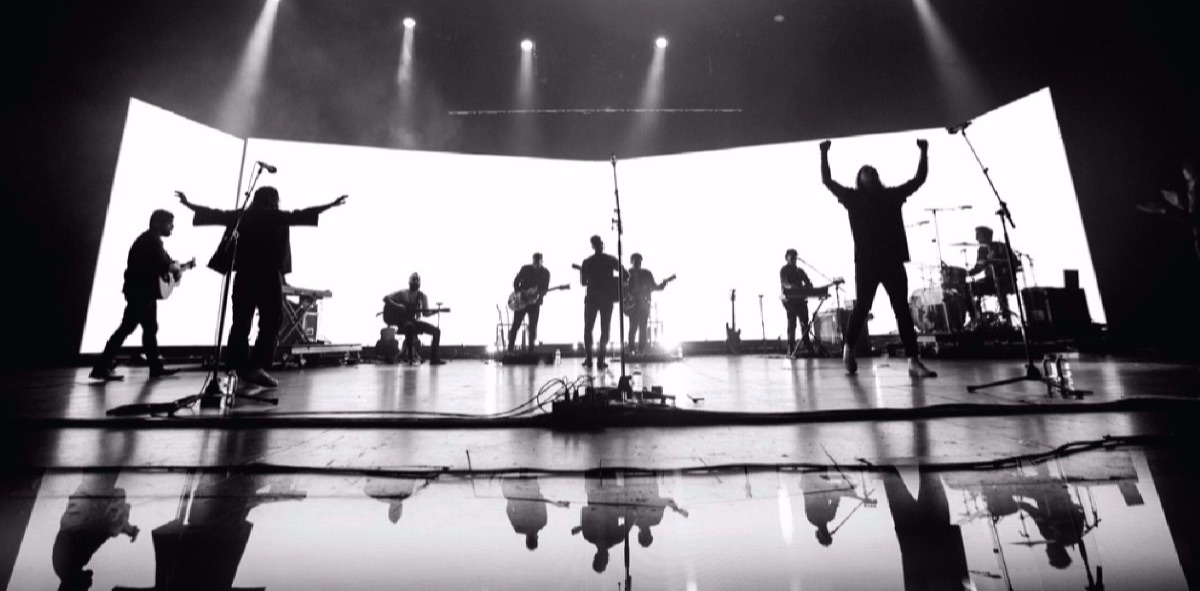 BETHEL MUSIC
SATURDAY, JULY 31
Gates open at 6:30 p.m; concert starts at 8:00 p.m. Box office opens at 3:30 p.m.

TICKETS ARE ON SALE NOW!
ClickHEREto purchase tickets!

Bethel Music is a community of worshippers pursuing the presence of God and capturing fresh expressions of worship out of Redding, California. Bethel Music has grown from being a local church music ministry to a global outreach made up of a collective of songwriters, artists, and musicians. Brian Johnson, President of Bethel Music, co-founded the collective along with his wife, Jenn in 2001. Together Brian and Jenn raise up worshippers who take hold of their true identity and pursue intimacy with God above all else.

Bethel Music has released 15 corporate worship albums, each carrying a unique theme and expression of worship to inspire and unite the global church. The label has been nominated for 14 Dove Awards in 2019 alone, and awarded eight Dove Awards. In addition, the music label received three ASCAP Christian Awards. The single "Raise A Hallelujah" from their latest album VICTORY reached Christian Radio's #1 single of the year, and "Stand in Your Love" reached #2 on Billboard Christian radio charts. As a youthful label of only 10 years, Bethel Music has broken records, ranking in CCLI's top 25 songs for several consecutive years.

TICKET PRICES
Pit – $59.00
Terrace Box – $59.00
Premium Reserved – $49.00
Reserved – $39.00
Lawn – $20.00

Bethel Music VIP package – includes meet n greet, photo opportunity, early entry, and preferred seating – $79.00
STYX
SUNDAY, AUGUST 8
Gates open at 6:30 p.m; concert starts at 8:00 p.m. Box office opens at 3:30 p.m.

TICKETS ARE ON SALE NOW!
ClickHEREto purchase tickets!

The six men comprising STYX have rocked audiences far and wide and averaged over 100 shows a year, every year, since 1999. Founded in Chicago in 1972, STYX has the unique distinction of being the first band in rock history to have four consecutive certified multimillion-selling albums in a row: 1977's The Grand Illusion 1978's Pieces of Eight, 1979's Cornerstone, and 1981's Paradise Theatre.

STYX will take you on a musical journey of more than four decades of barn-burning chart hits, joyous singalongs, and hard-driving deep cuts. Like a symphony that builds to a satisfying crescendo, a STYX concert covers a wide range of the band's stylistic cornerstones. From the progressively sweeping splendor that is "The Grand Illusion" to the hunker-down fortitude of all that is the "Blue Collar Man," from the majestic spiritual love for a special "Lady" to the poignant rumination on the fleeting nature of fame in "Miss America," from an individual yearning for a genuine connection as a "Man in the Wilderness" to a soul-deep quest to achieve a personal vision in "Crystal Ball," from the regal reach-for-the-stars bravado of "Come Sail Away" to the grainy all-in gallop of that rugged "Renegade" who had it made, STYX draws on an unlimited cache of ways to immerse fans in their signature sound.

TICKET PRICES
Pit – $89.50
Terrace Box – $59.50
Premium Reserved – $79.50
Reserved – $59.50
Lawn – $25.00

LIMITED SPECIAL OFFER
Styx – VIP Tour Package – $189.00
Superfans of STYX can opt to purchase a VIP Tour Package, which includes one premium reserved ticket to this concert, a specially designed Styx raglan shirt (exclusive to packages only!), Styx pin set, Styx lighter, Styx cooler bag, a Limited edition Styx VIP merchandise item, commemorative tour laminate, and commemorative ticket. STYX VIP Tour packages are extremely limited so get them while you can.
AMY GRANT
SATURDAY, AUGUST 14
Gates open at 6:30 p.m; concert starts at 8:00 p.m. Box office opens at 3:30 p.m.

TICKETS ARE ON SALE NOW!
ClickHEREto purchase tickets!

Amy Grant was the first Contemporary Christian Music artist to have a platinum record, the first to have a Number 1 Hit on the Pop charts, and the first to perform at the GRAMMY Awards. Since then, Grant has been strumming her way through a thirty-plus year adventure as a singer-songwriter, author, television host, and speaker.

Early on, Grant's iconic voice became instantly recognizable in both the Christian and pop worlds. Over the years, she has sold more than 30 million albums worldwide, including three multi-platinum, six platinum, and four gold. Her chart performance has also been consistent throughout her career, boasting six No. 1 hits, 10 "Top 40" Pop singles, 17 "Top 40" Adult Contemporary tracks, and multiple Contemporary Christian chart-toppers. Grant has received 6 GRAMMY Awards and 26 Dove Awards, a star on the Hollywood Walk of Fame, a star on the Music City Walk of Fame, and inducted into the Gospel Music Hall of Fame in Nashville.

In April 2016, Grant celebrated the 25th anniversary of her first pop hit, "Baby Baby", with a worldwide release of a new version of the song featuring pop sensation and fellow Capitol Music Group recording artist Tori Kelly. Growing her wildly popular Christmas brand, Grant released "Tennessee Christmas" in October 2016, her first all-new Christmas album in nearly twenty years.

Grant resides with her family in Nashville, Tennessee, and is widely known for her philanthropy and tireless involvement in local causes and charitable organizations. Her own organization, The Helping Hands Foundation, has afforded her the opportunity to identify needs around her and the resources to help meet them, which has proven to be the sweetest reward of all.

TICKET PRICES
Pit – $89.50
Terrace Box – $69.50
Premium Reserved – $69.50
Reserved – $49.50
Lawn – $25.00
BLACK JACKET SYMPHONY PRESENTS HOTEL CALIFORNIA
FRIDAY, AUGUST 20
Gates open at 6:30 p.m; concert starts at 8:00 p.m. Box office opens at 3:30 p.m.

TICKETS ARE ON SALE NOW!
ClickHEREto purchase tickets!

Remember putting on an album and listening from start to finish? Relive that moment with a live concert experience unlike any other as The Black Jacket Symphony recreates a select classic album live in its entirety—note for note, sound for sound—plus a full set of greatest hits from the evening's artist. Over the past ten years, The Black Jacket Symphony has performed more than 35 classic rock albums, bringing an incredible night of entertainment to over a million music lovers across the U.S. It is a full night of rock and roll magic—plus a visual experience unlike any other.

Appearing at Sweetland Amphitheatre on Friday, August 20, Black Jacket Symphony will present Hotel California, the fifth studio album by American rock band the Eagles, as well as a second set of hits from the band's fantastic career. Hotel California topped the U.S. Billboard charts and won Record of the Year at the 1978 Grammy Awards. Hotel California is one of the best-selling albums of all time and has been certified 26X Platinum in the U.S. and selling more than 32 million copies worldwide. In addition, Rolling Stone magazine ranks Hotel California number 118 in "The 500 Greatest Albums of All Time."

TICKET PRICES
Pit – $48.50
Terrace Box – $38.50
Premium Reserved – $33.50
Reserved – $28.50
Lawn – $18.50
SATURDAY, AUGUST 28Gates open at 5:30 p.m; concert starts at 7:00 p.m. Box office open at 2:30pm
TICKETS ARE ON SALE NOW!
ClickHEREto purchase tickets!
STEVE EARLE & THE DUKES
Steve Earle is one of the most acclaimed singer-songwriters of his generation. A protege of legendary songwriters Townes Van Zandt and Guy Clark, he quickly became a master storyteller in his own right, with his songs being recorded by Johnny Cash, Waylon Jennings, Joan Baez, Emmylou Harris, The Pretenders, and countless others. 1986 saw the release of his debut record, Guitar Town, which shot to number one on the country charts and is now regarded as a classic of the Americana genre. Subsequent releases like The Revolution Starts…Now (2004), Washington Square Serenade (2007), and TOWNES (2009) received consecutive GRAMMY® Awards.

Restlessly creative across artistic disciplines, Earle has published both a novel and collection of short stories; produced albums for other artists such as Joan Baez and Lucinda Williams and acted in films, television (including David Simon's acclaimed The Wire), and on the stage. He currently hosts a radio show for Sirius XM. In 2009, Earle appeared in the off-Broadway play Samara, for which he also wrote a score that The New York Times described as "exquisitely subliminal." Recently, Earle wrote music for and appeared in Coal Country, a riveting public theater play that dives into the most-deadly mining disaster in U.S. history. Ghosts of West Virginia, his 20th studio album, was named as one of "The 50 Best Albums of 2020 So Far" by Rolling Stone. Mr. Earle was inducted into the Nashville Songwriters Hall of Fame in November 2020.

LOS LOBOS
The journey of Los Lobos began in 1973, as the band earned their stripes playing revved-up versions of Mexican folk music in restaurants and at parties. The band evolved in the 1980s as it tapped into L.A.'s burgeoning punk and college rock scenes. Early on, Los Lobos enjoyed critical success, winning the Grammy® for Best Mexican-American Performance for "Anselma" from its 1983 EP …And a Time to Dance. In 1987 with the release of the Ritchie Valens biopic, La Bamba, the quintet's cover of Valens' signature song topped the charts in the U.S. and the U.K.

Since then, Los Lobos has continued to deliver daring and diverse albums such as Kiko (1992), Colossal Head (1996), Good Morning Aztlán (2002), The Town and the City (2006), Tin Can Trust (2010) and Gates of Gold (2015). On top of that, the band's live shows never disappoint, as documented on the recent concert recordings Live at the Fillmore (2005) and Disconnected in New York City (2013). Through the years, they've managed to keep things interesting with unexpected side trips like an album of Disney songs in 2009, along with countless contributions to tribute albums and film soundtracks. One of those – "Mariachi Suite" from the 1995 film Desperado ­– earned the band a Grammy® for Best Pop Instrumental Performance.

Los Lobos has sold millions of records, won prestigious awards and made fans around the world. But perhaps its most lasting impact will be how well its music embodies the idea of America as a cultural melting pot. In it, styles like son jarocho, norteño, Tejano, folk, country, doo-wop, soul, R&B, rock 'n' roll and punk all come together to create a new sound that's greater than the sum of its parts.
TICKET PRICES
Pit – $72.50
Terrace Box – $62.50
Premium Reserved – $52.50
Reserved – $42.50
Lawn – $35.00
TICKET ADD ON OPTIONS
VIP Parking passes are available for $20 as an add-on option when purchasing your tickets. All parking at Sweetland is first-come, first-served but a VIP parking pass guarantees your spot in the West Gate Parking lot. The parking lot may be accessed by entering through the 110 Smith Street entrance.VIP Parking passes are limited.

VIP wristbands are available for $40 as an add-on option when purchasing your tickets. Each VIP wristband will provide one entry into the Lower VIP Suite, located on the right-hand side of the stage. Access to this exclusive area includes VIP restrooms, VIP Bar, and complimentary hors d'oeuvres. VIP wristbands are limited.